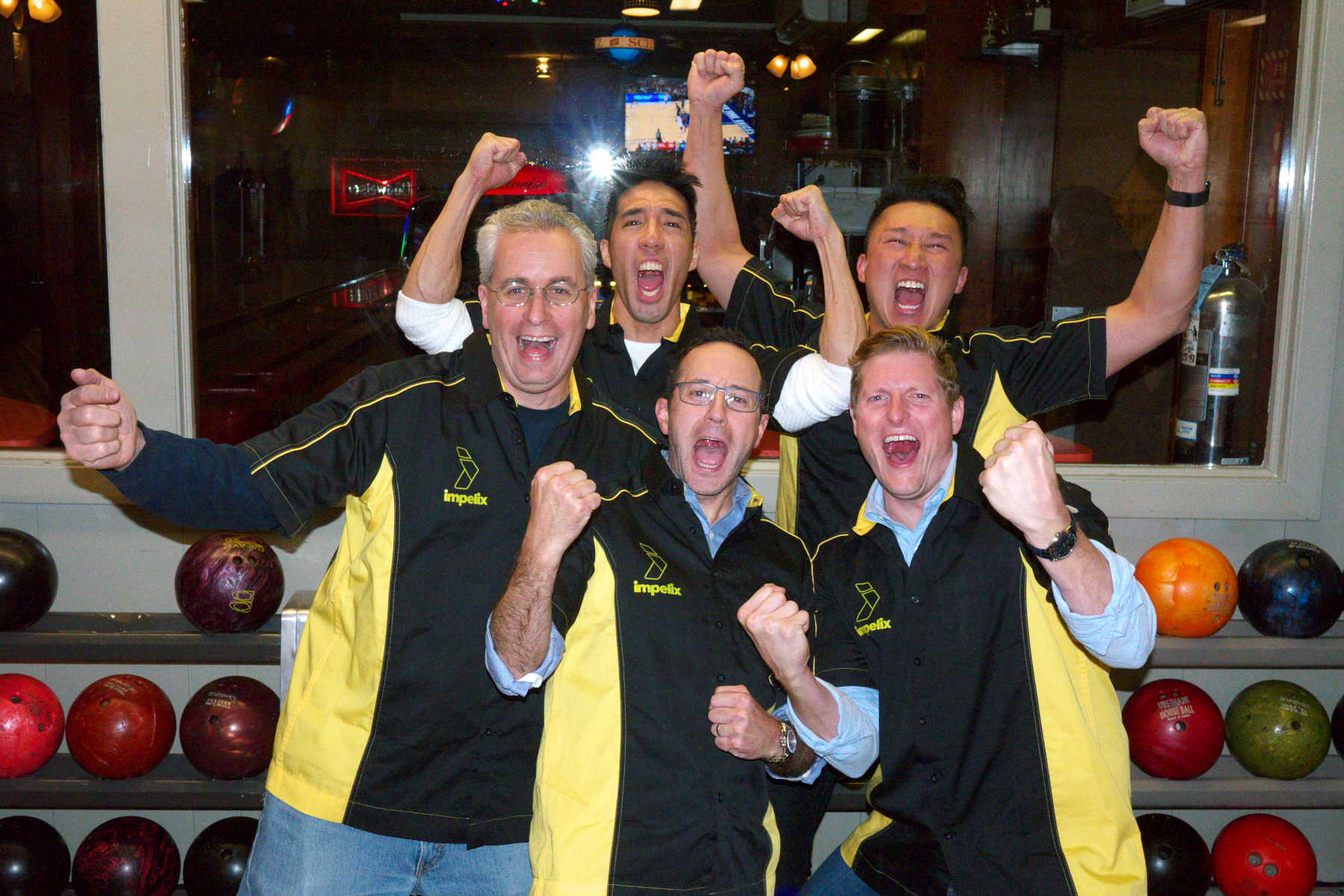 Nine teams and 45 participants strapped into their red-and-blue rental shoes at the legendary Fireside Bowl in Logan Square, Chicago for our 2nd Annual Impelix Kingpin Classic—all to compete for the $1,000 cash prize. It was all thrills, no frills!
After three rounds bowled—and 144 delicious slices of brick oven baked pizza eaten—Kingpins were crowned with cash and trophies (one of which was glued back together). A contestant from the loser's bracket rolled a 212 to win "The Big Ern," the $100 cash prize for highest individual score.
The final round for the championship and the $1,000 cash prize came down to a back-and-forth final frame. See the highlights and watch the dramatic finish!