Your differentiated approach to unified security and risk management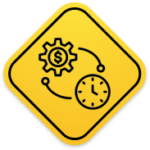 Innovative Data Ingestion Approach
User-based pricing model with unlimited data ingestion
One year of data retention in hot storage
Significant reduction in alert noise enables lean security teams to meet the increasing demands of investigating and responding to security events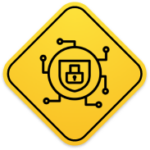 AI-Powered Automated
Incident Response
Machine-learning driven alert validation significantly limits alert fatigue and enables security analysts to focus on the real threats, instead of the noise
Automated, real-time event correlation presents the enterprise-wide impact of security incidents
Automated case management and incident response delivered from one platform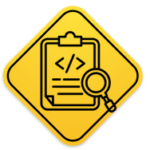 Real-time Insights for Continual Improvement
Real-time compliance monitoring, across many common frameworks, provides the insight needed to facilitate continuous improvement and measure progress over time
Tool efficacy monitors the effectiveness of security controls and their ROl to the organization
External risk provides insights into potential negative business impacts that can be caused by business partners, supply chain and other external sources
Move past the limits of legacy SIEM – the noise, cost, and complexity – with Impelix IMPACT SecOps platform service. It's engineered with machine-led automation and intelligence to speed up and streamline modern security operations with full visibility across the entire organizational attack surface.
Impelix IMPACT Enterprise Risk helps organizations stay ahead of the ever-changing regulatory landscape, proactively identify and mitigate risks, and ensure compliance with industry standards. Enterprise Risk provides a comprehensive, automated solution that simplifies the process of monitoring and managing risk and compliance, enabling organizations to focus on their core business objectives.
Impelix is proud to work with the industry's top technology security solutions 
to help you transform your security and risk posture and grow your business.
See all Integrations
Avoid alert noise, high cost of data ingestion, and incident response complexity.
Move to our Automated SecOps and Enterprise Risk Management Platform.
✔︎

Respond    

✔︎

Investigate    

✔︎

Prevent    

✔︎

Comply
Schedule a Demo