Happy Halloween! As someone without a sweet tooth, my enjoyment of the holiday is less about the candy and more about the costumes. It never ceases to amaze me the commitment and creativity people put into them, particularly the hand-crafted ones of movie characters.

My highlight over the weekend was meeting a Jack Sparrow who looked like he'd stepped off the movie set, off-kilter walk and all – in cyber parlance, a very sophisticated phishing attack. I hope your Halloween is full of treats, not tricks!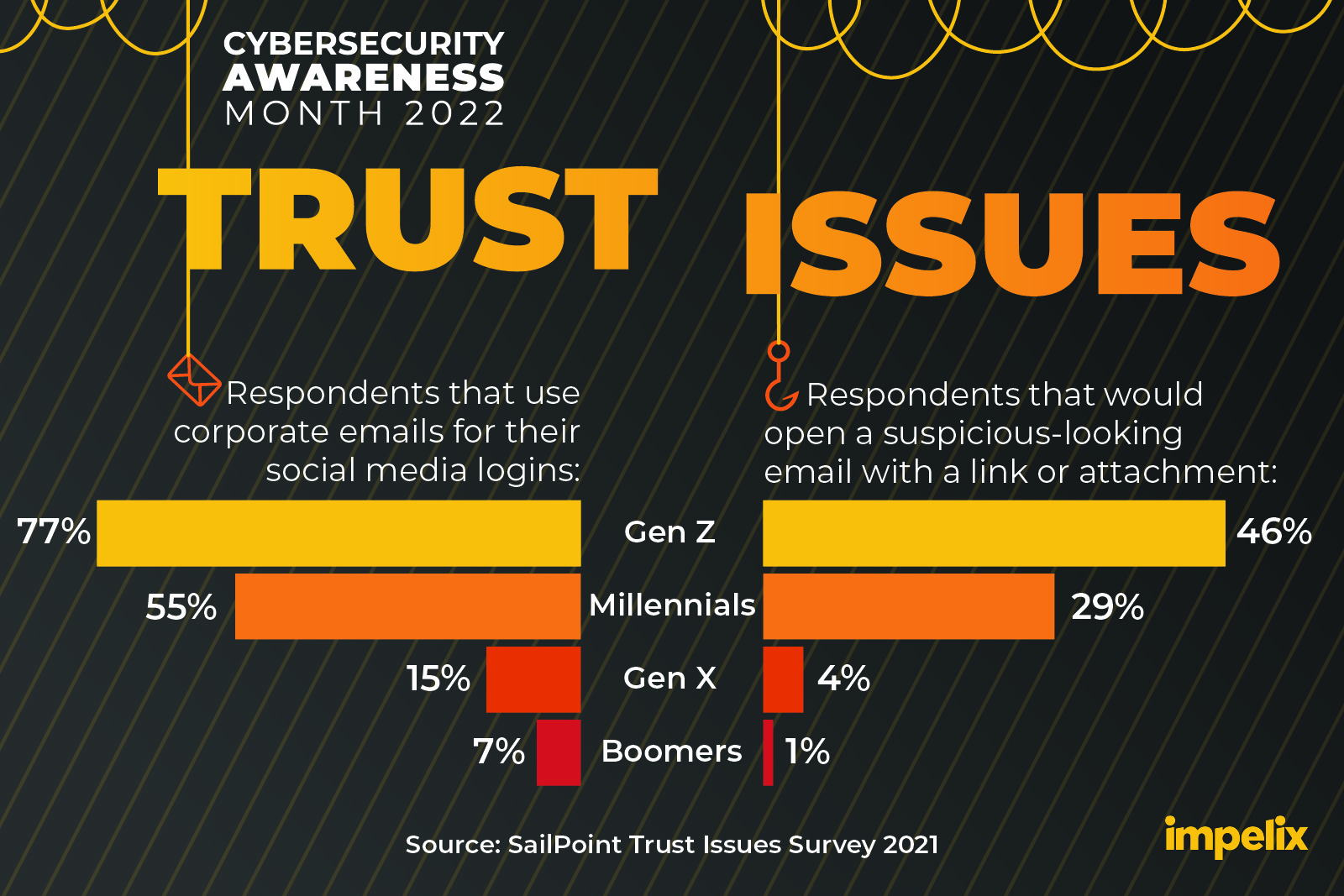 It's Cybersecurity Awareness Month and this year's focus is on people with the theme of "See Yourself in Cyber." A survey from SailPoint reveals the need for continued education as new generations enter the workforce: 46% of Gen Z respondents would open a suspicious link or attachment compared to just 1% of Boomers.
Read More
Tick, tock. Cybercrime is big and growing bigger every second. To illustrate the scope and scale of worldwide cybercrime, the Cyberthreat Minute condensed a year's worth of cybersecurity research into a 60-second window. Globally each minute: 34,740 password attacks; $1.14M in cybercrime impact; $285k spent in cybersecurity.
Read More
The Kingpin Classic Returns!
Our annual bowling tourney for Cyber Security Made Social will return with the 3rd annual Kingpin Classic in November at the legendary Fireside Bowl in Logan Square, Chicago. We'll provide pizza, drinks, shoe rental, and a retro bowling shirt. You bring your game face to compete for the $1,000 cash prize.
Sign Up!