Digital transformation has accelerated
With continued cloud adoption and the sudden shift to remote work, digital transformation has accelerated. The corporate network has been turned inside out. Legacy cyber security measures are now, more than ever, outmoded, increasing risk.
The Netskope leadership team addresses this dilemma with a new Virtual Executive Briefing.
Learn about the future of network security, and how a SASE approach can protect the digital enterprise and scale with it, without slowing it down.
Cloud adoption has sped up and a remote workforce is the "new normal"
CEO & Founder Sanjay Beri shares Netskope's vision of empowering an organization's digital transformation with both protection and speed.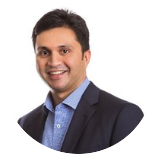 Sanjay Beri
CEO & Founder
Digital Transformation: The Dilemma
Nate Smolenski, former CISO of New York Life, Spencer Stuart, and Zurich, explains the dilemma organizations face in an era of rapid adoption of SaaS applications and cloud services and the transition to work from home.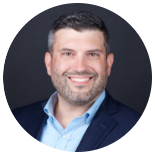 Nate Smolenski
Head of Security Strategy
The Future of Network Security is SASE
CASB, SWG, ZTNA, SD-WAN; the number of acronyms across cloud security is overwhelming. As the rise of cloud continues to permeate every organization, a shift in how to protect both people and data is happening as well. Security and networking are coming together to offer a unified security service delivered globally from the cloud.
Next-Gen Secure Web Gateway
Netskope Next Gen Secure Web Gateway delivers web security from the cloud, protecting cloud services, applications, websites, and data for any user, location, or device.
Amit Datar, Sr. Director Product Management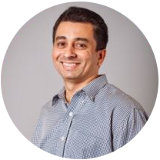 Netskope Private Access is a cloud-based zero-trust network access solution that provides fast and secure access to private applications that are hosted in public clouds or enterprise data centers.
Kevin Sapp, VP Product Management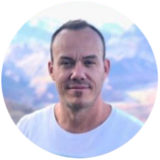 NewEdge is one of the world's largest and fastest security networks, enabling the Netskope Security Cloud to deliver real-time security without the traditional security and performance trade-off.
Jason Hofmann, VP Platform Architecture & Services
This special program will be available on a first come, first served basis to an exclusive list of executive invitees. To ensure a depth of dialogue and personal connection, the sessions will be limited to no more than three participating companies.
Begins at 9:30 am PST / 11:30 am CST / 12:30 pm EST
Approximately 2.5 hours
Limited to three participating companies