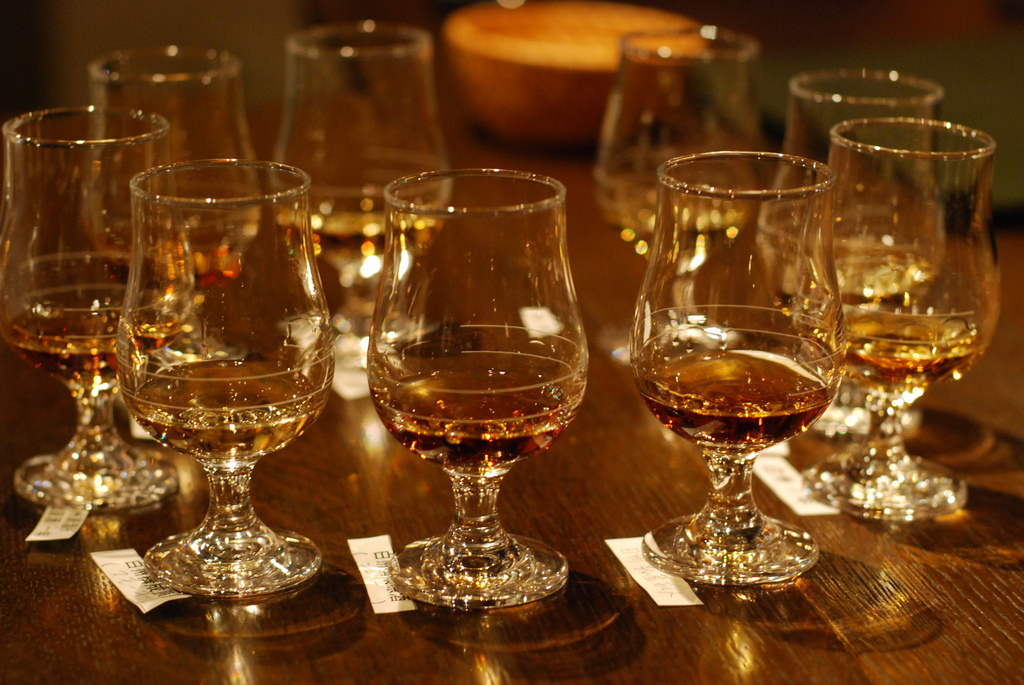 Famed humorist Mark Twain said, "Too much of anything is bad, but too much good whiskey is barely enough." That's why at our next event, we're pairing a singular selection of whiskeys with the single-most impactful development happening in networking—SD-WAN. It's a "talk and tasting," with much more emphasis on the latter, I promise.
There may be no such thing as too much whiskey; however, traditional networking, not designed for today's cloud-powered digital enterprises, is proving just that: too complex, too expensive, too unreliable. We'll discuss how SD-WAN delivers a seamless experience between users, wherever they are, and applications, however they're powered. And that's something to toast about!
Want to receive next month's newsletter delivered hot and fresh to your inbox, full of our latest events, industry news and curated reading? Register here.
Spotlight
Take flight(s) — of selected fine whiskeys
Join us in the West Loop at The Madison Bar & Kitchen for a whiskey tasting sponsored by our partner Velocloud. We'll talk SD-WAN, but mostly enjoy the food and drinks!
Wednesday, April 10, 5:30 pm – 8:30 pm
The Madison Bar & Kitchen, 1027 West Madison Street
Register Here
Events
Avengers: Endgame Movie Premiere
For earth's mightiest heroes, the Endgame is here. Join us on opening day for the movie premiere of the year on Friday, April 26th at the AMC Rosemont theater. Complimentary tickets for you and your family, plus snack vouchers and raffle giveaways. Not to be missed!
Get Tickets
News
Alphabet's Chronicle Startup Finally Launches
It's like Google Photos but for business' network security, says Stephen Gillett, Chronicle's CEO, about their new product Backstory. Thomas Brewster, cyber security columnist at Forbes, writes: "In a demo for Forbes the product certainly didn't look like Google Photos. It looks more like Google Analytics, with interactive graphs and timelines that customers can dive into to investigate any potential anomaly. It's similarly slick and easy to navigate, even for relative neophytes."

Reading
Survey: IT Pros Have Low Visibility Into Public Cloud Environments
Less than 20 percent of IT pros say their companies can properly monitor their public cloud environments for security threats.

Featured image: keytone via flickr