Identity and Access Management
Identity is the cornerstone of digital transformation — the doorman for proper access and the foundation of Zero Trust.
Move to Maturity
Identity Is at the Center
If security is no longer focused on the network, but the users, then identity is at the center — the doorman determining proper access.
A modern and mature IAM platform ensures the right people have the right level of access, to the right resources, in the right context, and that access is assessed continuously — all without adding friction for the user.
With never trust, always verify as the aim, a unified IAM platform is the starting point for the journey to Zero Trust.​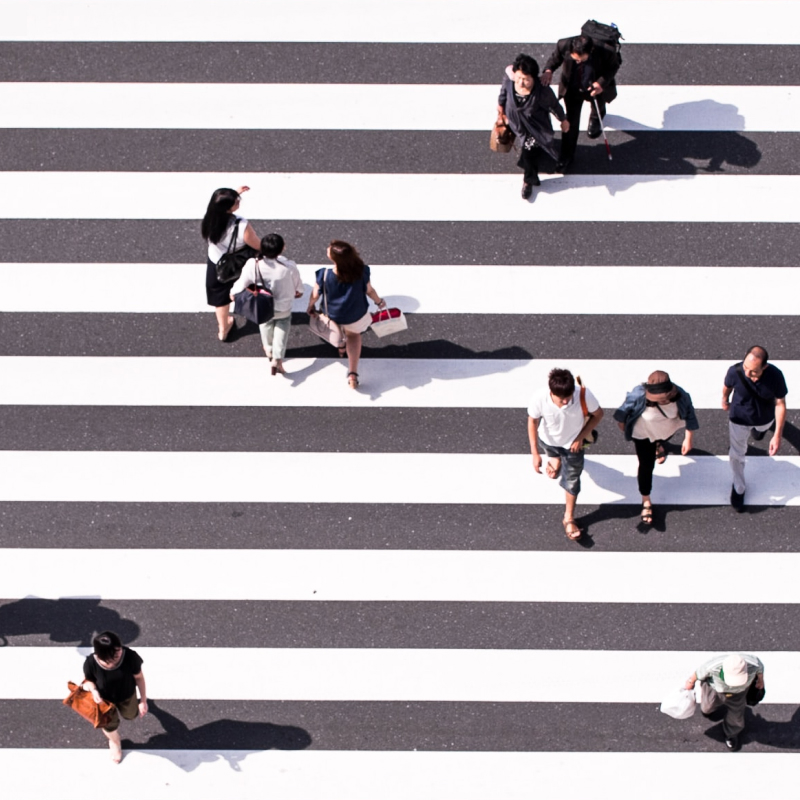 Why
An IAM Platform Tackles Your Most Pressing IT Initiatives
An increasing number of organizations are supporting distributed, remote teams. Enable productivity without compromising on security to power long-term business agility.
The traditional network perimeter has dissolved. People are now the single control point across users, devices, and networks — so make sure you give the right people access to your resources.
As you move to the cloud, unify access to both on-premises and cloud resources, consolidate identities, and ensure only the right people access your resources.
As your business grows, you need to securely manage access to apps and services, increase IT efficiencies to minimize costs, and automate user access.
Make it easier to collaborate with your partners, reduce IT complexities as partner ecosystems grow, and eliminate security vulnerabilities caused by over-allocating access to resources.
Merging cultures, products, and tech is hard. Centralize identity and access control, consolidate domains, and enable day-one access for all users.
Our Approach
Moving to Maturity
Zero Trust isn't a switch you can turn on — it's a journey. And with never trust, always verify at the core of that strategy, it makes sense that the journey starts with identity. We developed our IAM Maturity Curve to help companies understand where they are on the path and advise them on a roadmap to move to maturity.
65% of companies don't have a unified user directory
18% have an automated pro / deprovisioning mechanism
Establish
The first stage to resolving the security gaps left open by many fragmented identities is consolidating under one IAM platform, across on-premises and cloud.
Adaptive MFA
SSO across employees, partners, and contractors
Universal Directory
Unified policies across apps and servers
Evolve
The next stage is layering in context-based access policies. This means gathering rich signals about the user's context, application context, device context, location and network, and applying access policies based on that information.
Automated provisioning and deprovisioning
Secure access to APIs
Passwordless
Context-based access policies
Enhance
The final stage extends authenticating and authorizing beyond the front gate, continuously throughout the user's experience via an adaptive, risk-based assessment to identify potential threats.
Frictionless access
Risk-based access policies
Continuous and adaptive authentication and authorization
Capabilities
A Unified Platform for Dynamic Secure Access
Through a single control plane, flexible security policies and IT automation, a unified IAM platform provides all the capabilities to secure and automate cloud journeys, with full support for hybrid environments along the way.
Least privileged access
One user, one identity
Automated workflows
Secure multi-factor authentication solution because 80% of security breaches involve compromised passwords.
Reliable single sign-on service that integrates with all your web and mobile apps. An SSO application with a full-featured federation engine and flexible access policy.
One place to manage access to all your users, groups, and devices, including a meta-directory offering integration to any app or directory, with lifecycle awareness and extensibility.
Automate all lifecycles with any business process for external and internal users.
Automate identity and access management across dynamic server fleets at any scale.
Secure access to on-prem apps and protect your hybrid cloud — without changing how your apps work today.
Your custom apps are increasingly modern with an API backend. Secure enterprise data and enable developers to focus on the user experience.
Key Benefits
Get the benefits of an identity platform built in the cloud
Enable seamless access for all users
Provide access to all apps within a single, user-friendly portal, regardless of device and location
Deploy best in class technology with ease
Support business innovation by quickly and securely deploying technology to distributed users
Secure access for your global workforce
Unify access across all apps for all users, ensuring the right users have access to only the resources they need
Always on uptime, by design
A globally accessible cloud platform with 100% reliable service, maintained with up-to-date security policies
Added security layers, when and where they're needed
Protect against credential-focused attacks like phishing with adaptive, context-based multi-factor authentication
Broad and deep pre-built integrations
The industry's broadest and deepest network of pre-built integrations, with new connections added every day
Interested in learning more about an IAM platform? Please fill out the form below to contact us. We'll respond to schedule a call, so we can learn more about your company and what you hope to accomplish through the process.