Seek Growth is one of our four core values here at Impelix (which currently face me from the side of our Impelix drink tumbler). So, it's a proud moment for us to share that we've been named to the Inc 5000 list of the country's fastest growing companies for a second straight year, rising 652 spots from last year.

A big thank you for to our clients and partners; we couldn't have achieved this without your trust and support – or the coffee in our values-emblazoned tumblers! Cheers to continued growth as we drive onward …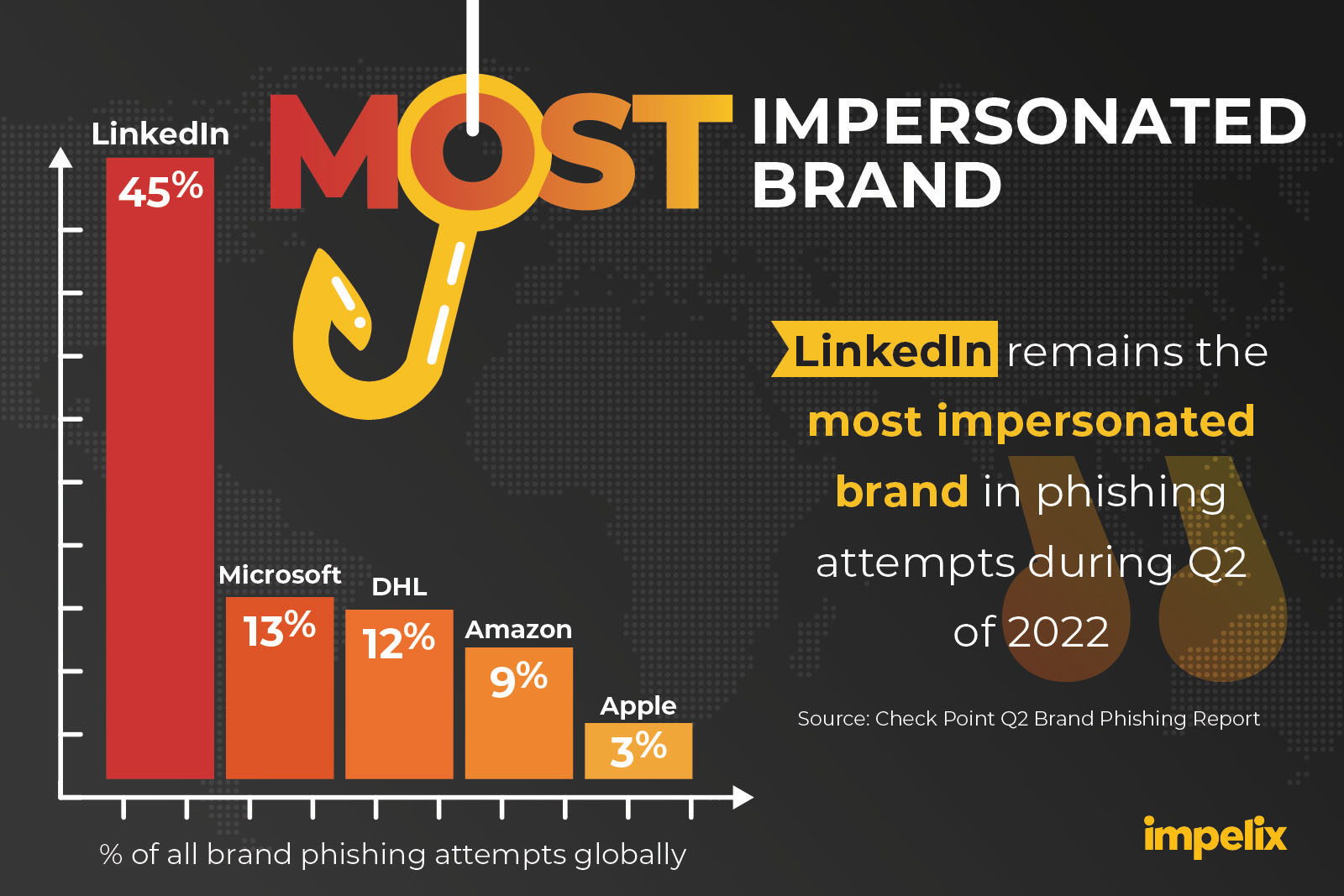 According to a leading Check Point report, LinkedIn remained the most imitated brand with 45% of all phishing attempts, highlighting the ongoing risks facing users of the trusted platform. Phishing campaigns all lead to a web page where the victims are asked to enter their LinkedIn credentials, enabling the threat actors to take over the accounts.
Read More
A recent IBM report revealed business email compromise and phishing attacks led to the most costly breaches (in millions of US$), followed by vulnerabilities in third-party software and compromised credentials. John Hendley, head of strategy for IBM Security's X-Force, suggests that data breaches and cyberattacks are creating a cyber tax, increasing costs for downstream consumers and clients.
Read More
We gathered once again on the Chicago riverfront for our 4th annual "Rollin' on the River" cruise for Cyber Security Made Social. With our private charter unfortunately out of commission last minute, we took the setback in stride and remained landbound on the beautiful patio at 320 RiverBar for food, drinks, and conversation among the 41 IT and cyber security professionals who joined. A special thank you to our Gold Sponsors WitFoo and ScienceLogic.
View The Recap!